Preparing for Adulthood
Preparing for Adulthood have a website full of useful resources, funded by the Department for Education (DfE). They provide expertise and support to both parent carers and professionals to embed preparing for adulthood from the earliest years. They work to ensure that young people with SEND achieve paid employment, independent living, housing options, good health, friendships. relationships and community inclusion.
We also have a page for young people on Preparing for Adulthood, with more useful links and resources.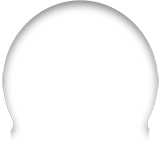 Thank you so much for your detailed and supportive email. As ever you provide such reassuring advice during a potentially stressful time"