Preparing for Adulthood
Preparation for adulthood begins from year 9 as part of the annual review. This includes supporting the transition from children's to adult care and health services.
Parents and carers of a young person aged 14-25 with a learning disability are encouraged to make them an appointment for a free annual health check. This is usually offered at GP surgeries. This is to check on any ongoing health issues and talk over any physical or mental wellbeing concerns. If needed, they can be referred to other organisations for help and support.
Further Information
Southend's Local Offer, provides more information on services and support for children and young people with SEND.
We also have a page for young people on Preparing for Adulthood, with more useful links and resources.
The SEND Code of Practice 2015 says:
'Health service and other professionals should work with the young person and, where appropriate, their family. They should gain a good understanding of the young person's individual needs, including their learning difficulties or disabilities, to co-ordinate health care around those needs and to ensure continuity and the best outcomes for the young person. This means working with the young person to develop a transition plan, which identifies who will take the lead in co-ordinating care and referrals to other services. The young person should know who is taking the lead and how to contact them.' (8.54)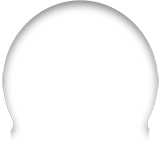 Thank you for this online course today. It has given me valuable information that I hope to use in school (Primary Teacher) "