Carers Assessment Guidance
The following information was written by the charity Hft.
Carer's Allowance is different to a Carer's Assessment. A Carer's Assessment is carried out by your local authority, whereas Carer's Allowance is a benefit provided by the Department for Work and Pensions (DWP). There are different ways that your assessment can be carried out, for example:
an online self-assessment
a supported self-assessment with a local carer's centre
a face-to-face assessment with a social worker.
You are entitled to choose the method that works best for you.
Your finances have no bearing on your entitlement to a Carer's Assessment, and – unlike Carer's Allowance – there is no set amount of hours that you have to care for an individual; you just have to have an appearance of need for support.
More information about Carer's Assessments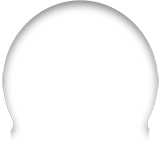 Thanks ever so much for your time and assistance"