Personal Independence Payments (PIP)
Personal Independence Payment (PIP) can help you with some of the extra costs if you have a long-term ill-health or disability.
The amount you get depends on how your condition affects you, not the condition itself.
For details on eligibility and how to apply, you can visit the government's page on Personal Independence Payment.
Can I Apply For PIP On Behalf of My Child or Young Person?
Yes. The PIP application process can be a daunting and emotionally draining process for many family carers. 'Hft' is one of the largest and longest-established charities supporting people with learning disabilities. They provide some great tips on PIP on their website.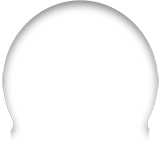 Thank you for your amazing help and advice, you helped us to get a quick resolution to the issues we had"