Autism and Girls (Autism and Gender) Support in the classroom- Virtual Event
This event is for Southend and Thurrock teaching staff.
09:30-11:00 19th October 2021 Zoom Webinar with Q&A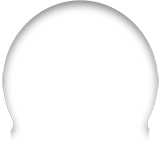 Delivered by Amelia Howe, Autism Specialist Teacher from The St. Christopher School
Training session on the topic of autism and gender, covering:
Does autism present differently in girls to boys?
How can we support the needs of autistic girls in school?
Exploring the spectrums and intersections of autism and gender
Please note that places are limited.
To register your interest for this event, please email iass@southend.gov.uk specifying the name and date of the event you wish to attend. We will endeavour to allocate spaces fairly and will provide a link to register accordingly.