Who We Are
SENDIASS Southend are the Special Educational Needs and Disabilities Information, Advice and Support Service for families in Southend-on-Sea.
The SENDIASS Service are trained by IPSEA (Independent Provider of Special Education Advice) through the National IASS network. Each of our team members complete 90 hours of accredited legal training.

We provide information and advice about the law on Special Educational Needs and Disability (SEND) including:
the local authority's policies and procedures
the policy and practice in local schools and other settings
the Local Offer

health and social care where it is linked to education
The service is for parents or carers of children and young people with SEND living in the City of Southend-on-Sea.
Parents, carers and young people can contact the service themselves.
We provide access to information that is:
clear
accurate
relevant
based on legislation
This will help you take part in decisions about you or your child.
We aim to help you to feel confident to have your say and feel heard. We are not an advocacy service and we do not speak on your behalf. We do not favour either side. We do not have influence over the outcome of any meetings.
You may find the answers to some of your questions by:
looking through the information here on our web pages
viewing our social media channels
If you can't find the answers to your questions, you can get in touch by phone, by email, or by using our contact us form.
You choose which works best for you.
For families where English is not their first language, we have produced our service leaflet in the ten most commonly spoken languages in Southend schools, as determined by the 2020 schools census. We have recently added Dari and Ukrainian.
Albanian
Bengali
Chinese (simplified font)
Czech
Dari
Malay
Polish
Portuguese
Romanian
Tamil
Ukrainian
Urdu
Please contact us to request a copy of our leaflet, identifying your preferred language from those listed above.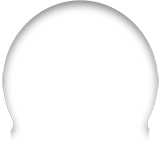 Thank you so much for everything you do to support us, it is valued so much and appreciated always."