Transport
Pupils of compulsory school age are entitled to free school transport if they both:
live beyond the statutory walking distance
attend the school designated by the County Council to serve the child's home address.
Free school transport is not an automatic entitlement for children who attend special schools or have SEND. The normal entitlement criteria would still apply. In some cases, where transport is provided for children with special needs, the type of transport will be in line with the recommendations made by the professionals involved in placing the child.
Transport will also be provided (where requested) if pupils are registered at a school that is not the designated school, but which is the nearest to their home. In this case, the school must be beyond the walking distance and suited to the age, ability and aptitude of the child.
Parents must arrange for their children to travel in safety between their home and the transport picking-up and setting-down points. Parents are also responsible for their children while they are waiting for transport and when they leave the transport at the end of the day.
For more information about home to school transport in Southend, please see the page on the Local Offer.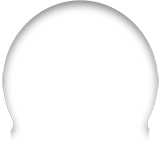 Words can never express how grateful we will always be for your help. It goes without saying that we could not have done it without you"