Social Care
Social care services provide support to people with:
learning disabilities
physical disabilities/illness
mental illness
This support can cover:
practical activities
personal care
social work
It is intended to help the people receiving social care to live comfortably.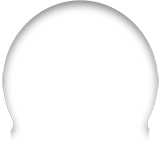 How does Social Care work?
Social care is provided in many different forms, such as:
some extra help around the house
assistance with washing and dressing
help with building positive relationships
access to specialist equipment
full-time residential care
The care a person receives is dependent on their specific needs.
Care services can be funded and provided formally through the local council. They can also be provided informally by private funds, by family members, friends or neighbours.
What different types of Social Care services are there?
Social care providers provide a wide range of support services including:
advocacy
community activities and engagement
day/drop-in centres
ensuring homes are adapted and accessible
financial support
personal care
providing information and advice
residential care
specialist equipment
support for carers
supported living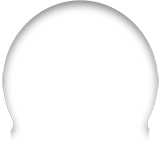 Where can I find out more about my options?
You should approach your local authority social services department for a needs or eligibility assessment. This will determine what type of services you might need or be entitled to.
Social care services are means-tested. How care is funded is dependent on the recipient's financial situation. Social care can be:
funded entirely by the local authority
funded entirely by the person themselves
somewhere in between
The NHS provides useful information on receiving social care. This can be found on the NHS website.
Who regulates Social Care?
The Care Quality Commission (CQC) is the independent regulator of health and adult social care in England. It ensures social care services are providing people with care that is:
safe
effective
caring
responsive
well-led
It also gives services feedback on how to improve. The CQC can act if they find that care services do not have suitable arrangements in place to keep people safe.
Further Information About Social Care
The Care Act
The Care Act is a new law about care and support for young people and adults aged 18+ in England. Because there are a lot of different laws on care and support, it is difficult to know what care and support you could get. The 2014 Care Act brings them together under one new law which gives the clear and simple rules and guidance on the law. Also discussed is what people should be able to get, what councils will have to do and guidance and information for councils how to use the Care Act properly.
We have made The Department of Health's Easy Read Guide for The 2014 Care Act available for you to download below.