Working with Professionals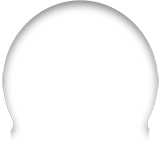 The best outcome for a child is supported by a good relationship between parents, carers and professionals. As parents, you know your child better than anyone and can often bring a lot of knowledge and experience of your child's special educational need. The professionals supporting your child are the experts in their area of work.
When respecting and welcoming what each other have to offer, a successful partnership can be formed, creating a strong working relationship with a common goal to best support the child or young person.
When the relationships aren't so good, it can feel like a challenge to achieve the goals you may have. There are times when it can feel difficult to feel heard or understood. Working with professionals may feel overwhelming. There may be times when other difficulties affect your ability to feel as though you are coping- but a good working relationship with professionals can help to support you through that. So how can a good connection with professionals supporting your child be made? Below are some tips to help.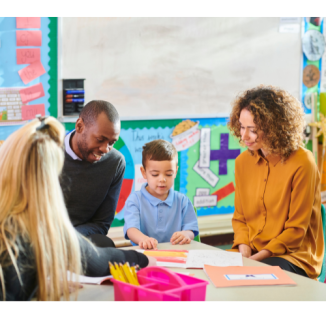 Knowing who is supporting your child or young person, and how they are doing so, is very important.
It's a good idea to get to know the Special Educational Needs Coordinator (SENCo). The SENCo is central to the support of children with Special Educational Needs or Disabilities (SEND) in schools. The SENCo will be able to let you know who is supporting your child and how, and who is best to speak to about day to day communication. The SENCo can also let you know who is best to contact about specific or bigger issues, and how best to get in touch with them.
When you meet a new member of staff or professional, it can be helpful to share the main things they need to know about your child where appropriate. For example, a new teacher or support assistant may find it useful to know how your child likes to communicate, how they are best motivated, the things they really enjoy, any triggers and strategies to avoid them. A 'One Page Profile' can be a really useful document that can share key information with new supporting adults and can be helpful to refer to in times of transition.
It's really important to have good communication with the people who support your child day to day. Clear communication can:
help keep stress to a minimum
support the resolution of smaller issues quickly and effectively
keep things running smoothly
give your child or young person and smoother transition between home and learning environments
There are lots of ways to keep in touch on the day to day things and it's a good idea to agree on the most suitable method in advance. Some examples of this could be:
a home-school communication diary
a designated email address
an assigned key person
an informal chat
a short, regular, informal meeting or phone call
progress reports
some schools use parent apps and online systems enabling easy communication
The kind of day to day communication agreed should work well for all adults supporting the child or young person to pass on information, be kept brief and relevant, and be mindful that whilst the information recorded here may feed into other more formal meetings, it may not be the best way to approach bigger issues.
All adults supporting the child should share positive information, achievements and progress including good things that have happened. If you feel positive information is not being shared you can ask for this to be included. If things haven't gone so well, ask staff to tell you by email or phone privately. Discussing difficulties in front of your child, or others, for example at the classroom door at pick up time, is not appropriate or rarely necessary.
If you are worried about something, or if things have changed and you need to talk more in depth with those supporting your child, you should ask for a meeting. The meeting should be with appropriate member of staff, usually your child's teacher or support staff. For more serious issues you might ask to also meet with the SENCo or headteacher. If you're unsure who to address, the SENCo is best placed to let you know who should be included. You can also take someone along to support you, such as your partner or a friend, and it's a good idea to make it clear who will be attending. You can read more about how to prepare for meetings on our page about Having Succesful Meetings.
Once you've made introductions and communication has begun, it's important to continue to build those relationships. You can support this by keeping organised. Have a folder for all paperwork, reports, assessments, meeting notes, letters and emails. By having all the information you need to hand, you will be better prepared for future meetings, phone calls and keeping your own notes can help you to capture the things you want to discuss at the appropriate time.
It's a good idea to follow up any spoken conversations about your child's support or progress in writing. You can summarise your understanding of the information relayed and ask for confirmation or correction, and keep this as a record to help you keep track.
If you think something is working well and having a positive impact- feed that back! It's just as important to recognise when things are going well as when they aren't. Build upon what is working well, think about why it's working well and see if you can implement those strategies elsewhere if needed.
Tell professionals what works well for you. You know your child best and you've probably worked out how to get the best from them- you can share that valuable information with the common goal of helping your child achieve. You know best how to avoid upset and stress and professionals will want to avoid that too.
Try to be realistic about the time it can take to get a response- schools and clinics for example can be very busy. If it's urgent, a call might be the best approach, if not, an email may be more appropriate.
It can be difficult to turn a relationship around if you don't get off to the best start, but it is possible. However, if you find you're just not getting along with a particular member of staff, you can ask to talk to someone else.
You have expert knowledge of your child and should be involved in decisions and discussions about the support they need and their goals and aspirations. Your view of your child's strengths, needs and challenges is valuable, and as such, should be key to making sure they get the best, most appropriate support.
You have the right to:
share your views about your child's support needs
have your views listened to and taken into account
have a supporter or advocate with you at meetings about your child's support
A 'parent' in education law includes anyone who has parental responsibilities, guardianship or care of a child or young person. This means that if you are a kinship or foster carer, these rights apply to you too.
It is very important that the views of the child are considered when making decisions.