Disagreements and Complaints
This information is about what you can do if your child has Special Educational Needs (SEN) or a disability and you are unhappy about the help they are getting.

Decisions about provision for children and young people with SEN or disabilities should be made jointly by providers, parents, and children and young people themselves, taking a person centred approach, with the views of children, young people and parents taken into account when those decisions are made.
First Step
If you are not happy about the help that your child has at school, the first step is to talk to one of the following:
the Teacher

(or for a nursery the Keyworker)

the Special Educational Needs Coordinator (SENCo)
the Headteacher

(or Principal)
If your child has an Education, Health and Care plan, you can also contact the SEND Service at Southend Council.
What Next?
If a meeting or raising concerns hasn't worked, your next step is to complain directly to school. Every school in England must have a complaints procedure by law and it should be available on their website. If you can't see it, ask for it. The school must give you a copy.
The complaints procedure will set out the steps you'll need to follow to complain. Usually there are set times by which you should get a reply or response. There should also be information about the person or people who will be looking at and investigating your complaint. There are often several steps to the complaints process, which may include an appeals panel or review by a board of trustees or governors.
If you're not satisfied with the way the school responds to your complaint the next step would usually be to complain to:
your local authority, if the school is a maintained one (overseen by the local authority) or you're complaining about the support in an EHC plan not being given
the Education and Skills Funding Agency instead, if the school is an academy or free school or if your complaint is not about an EHC plan
If you still have a problem you might be able to:
ask for independent disagreement resolution or mediation
appeal against a decision if your child has an EHC plan
Contact, the charity for the families of disabled children, has detailed information about:
School and college complaints – including taking complaints further to the Local authority, the Local Government Ombudsman or going to Judicial review.
Disability discrimination – This is when a disabled child or young person is treated in a worse way than a non-disabled child, or where a school hasn't done things differently for a disabled pupil where it's needed.
If you think the school is doing all it can but your child needs even more help, you can ask the local authority for an EHC needs assessment.
SENDIASS can tell you more about each of these and help you decide what to do.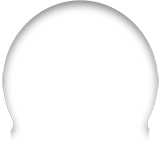 Words can never express how grateful we will always be for your help. It goes without saying that we could not have done it without you"